Who is Nick?
Nick Chen is your neighbourhood fully licensed REALTOR who specializes in helping buyers and sellers achieve their real estate goals within Kitsilano. He has been working in real estate for the last six years and has brokered deals ranging from condos to luxury homes. His favourite part about his job is interacting with clients. He likes getting to know them and helping them reach their goals. He believes in treating each individual with respect and ensuring, meaning that he would never pressure anyone in any way.
Nick has future plans to move his family into a house in Kits where they can all enjoy positive and exiting vibe of the city. Nick says that "just the idea of being able to step out my door and be able to walk to the water within 15 minutes with my family excites me."
It is really important to Nick that the people he works with understand that he truly cares about them and their needs and will always make their best interests his top priority. He is a people person who truly cares about the community. He has a wide network of contacts to ensure any member of the community can reach who they need from lawyers, handymen and contractors, to cleaners. His clients and neighbours know him as resourceful and a person who truly cares about building trust and looking after his client's best interest.
Nick in Kits
Growing up in West Side Vancouver, getting to Kitsilano was easy for Nick. He often frequented the many establishments of Kits to experience the taste of the good food, shops, parks, and beach. What impresses Nick the most about this city is the outdoor spaces and the lively atmosphere of the people. Everyone in Kits seems to love coming out to enjoy the sun.
Nick on the Streets
During the week, Nick often finds himself travelling down the streets of West 16th, West Broadway and Cornwall. Every time he walks down these streets, he is amazed by the new restaurants and different styles of cuisine he sees making Kitsilano their home. He says that "there are great stores along the main routes after work and many restaurants to choose from." Some of his personal favourite stops include Mak N Ming and Sweet Obsessions. For those who are up for experimenting, he would recommend the Beetroot Latte at Be Fresh Cafe.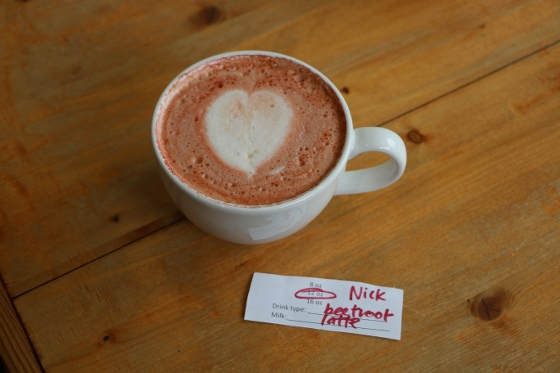 Nick's Hobbies and Interests
In his free time, Nick enjoys playing casual volleyball when he has the chance and explores the many shops that Kits offers searching for the perfect baby goods to provide for his expanding family.